All posts in Publication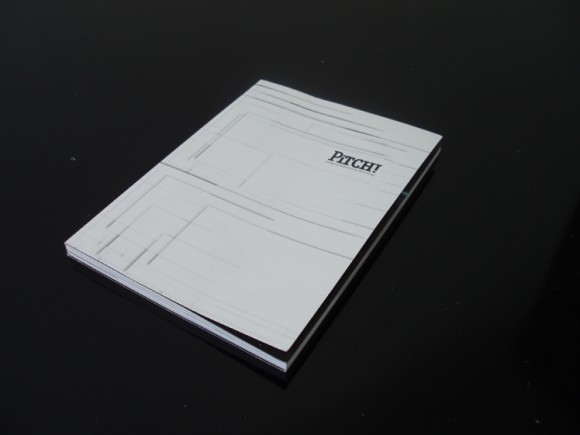 Vorig jaar heeft Stroom Den Haag een boekje uitgebracht waarin de deelnemers aan de Pitch! avonden in het zonnetje gezet worden. Op deze avonden mogen jonge Haagse architecten komen presenteren en vertellen over hun inspiraties, dromen, problemen. En  raad eens?  Ik sta erin. Samen met Sebastiaan Hermans en Ido de Boer (geen familie) heb ik de eerste Pitch! gedaan.Voor de publicatie mochten we poseren  op onze favoriete plek; Florencia in Den Haag.
English:
Last year Stroom Den Haag published a book containing featuring interviews with and images from the young architecture practices that participated in the Pitch! lecture evenings at Stroom. And guess what? I was the first one to do the Pitch. Together with Sebastiaan Hermans i presented our (at that time) shared dream and our motives for doing architecture. Now already 4 years later a book is there! Luckily we are allowed to pose this year for the picture in the book on our favourite spot: The italian ice salon Florencia in Den Haag.
The publication is only available in dutch.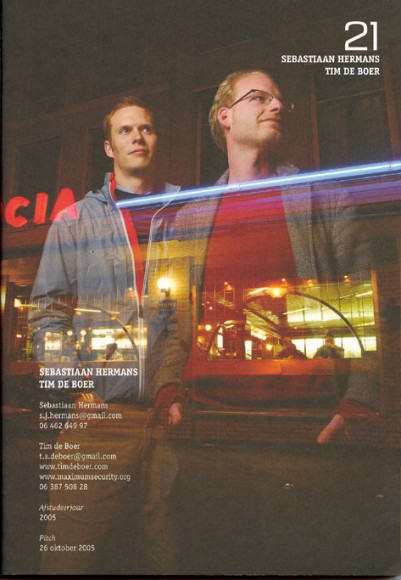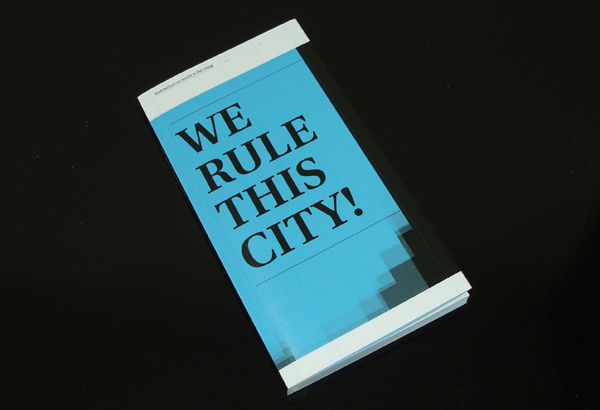 In het kader van de Dag van de Architectuur 2008 heeft Stroom Den Haag een boekje uitgebracht over macht en de stad. Aan de hand van verschillende soorten macht en bijbehorende projecten wordt een beeld geschetst van de invloed van deze machten op de gebouwde omgeving. Voor de publicatie heb ik renderingen en artist impressions opgevraagd van de verschillende projecten. In het boekje is nu duidelijk te zien hoe bij verschillende projecten deze beeldvormig een belangrijke rol heeft gespeeld bij de totstandkoming van de verschillende projecten.
De opgenomen artist impressions zijn een klein onderdeel van het onderzoek dat ik momenteel aan het doen ben naar het waarheidsgehalte van de rendering.
English:
"We rule this city" is a publication made by Stroom Den Haag. I had the honour to contribute part of the research i am conducting on the role of artist impressions in the public debat about proposed projects. In the publication a slection of projects is shown from conception, rendering till the built form.
The publication is only available in dutch.