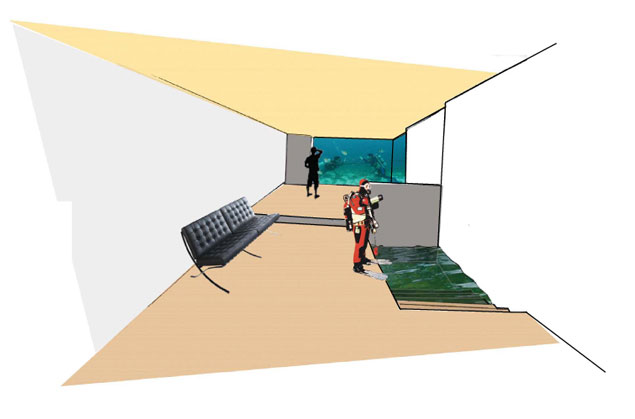 [lang_nl]
In de Zuid Hollandse Vormgevingsprijs stond de Grevelingen centraal. Dit zoetwatermeer kampt met tegenvallende bezoekersaantallen en de opdracht was dan ook om nieuwe toeristische publiekstrekkers te ontwikkelen. Ik heb mij juist gericht op het middengebied van de Grevelingen. Dit rustige gebied zou bij uitstek ontwikkeld kunnen worden tot een extensief recreactiegebied, waarbij de nadruk ligt op de ervaring van het water. Drijvende vakantiehuisjes waarvan een groot gedeelte zich onder water bevindt vormen een minimaal impact op de beleving van de openheid en zijn tegelijkertijd ook uitermate geschikt als basis voor duikrecreatie. Immers, de Grevelingen is een van de beste duiklocaties van Europa.
[/lang_nl]
[lang_en]
In 2008 the Zuid Hollandse Vormgevingsprijs (a design competition) was about the Grevelingen. This sweetwaterlake in the southwest of The Netherlands is getting less popular with tourists. The design brief asked for new ways of stimulating tourism. I focussed on the middle area of the lake. This very quiet part of the Grevelingen could be developed in extensive recreation area, where the experience is focussed on the water. Floating bungalows, for the most part underwater, have a minimal impact on the openess of the landscape and are very well suited to act as a base for diving activities. The Grevelingen has some of the best diving spots in Europe.
[/lang_en]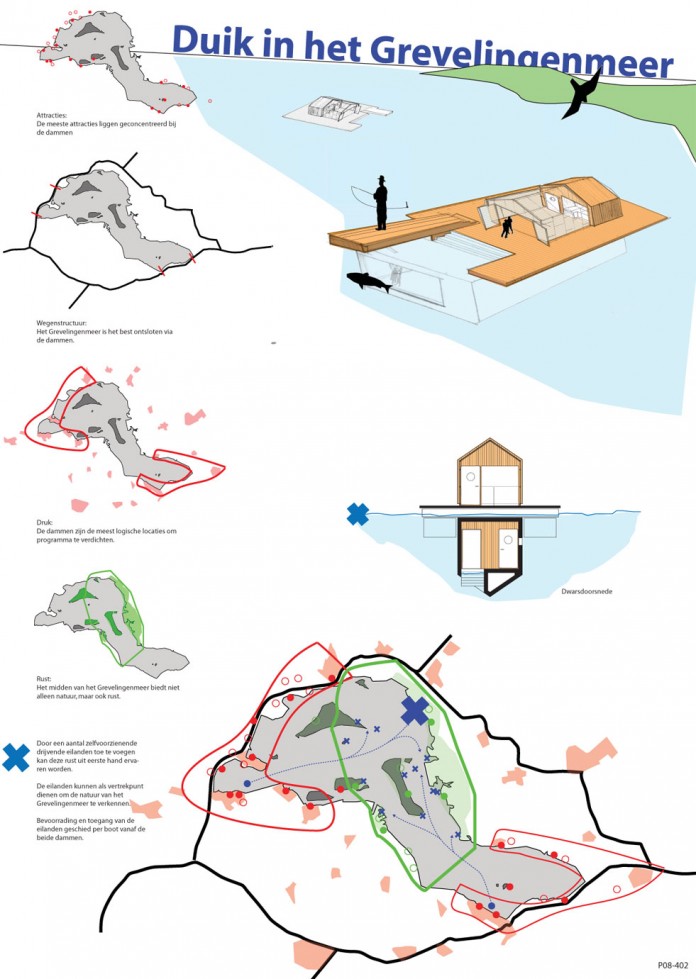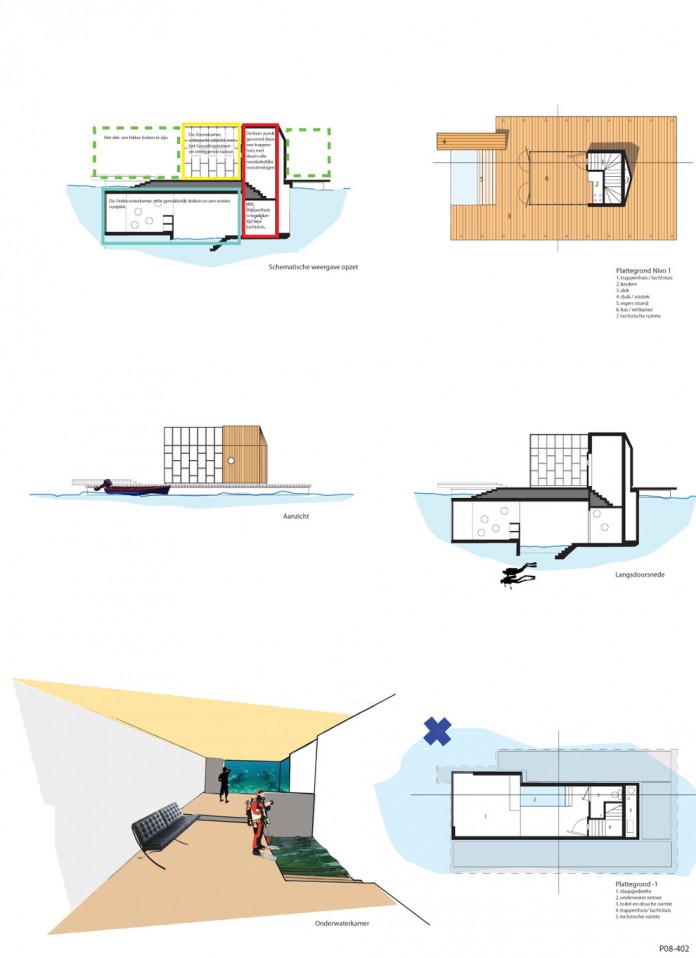 [lang_nl]
Naast dit ontwerp zijn er natuurlijk nog veel meer mogelijkheden te bedenken. Na afloop van de competitie komen zoals gebruikelijk de beste ideeën naar boven. Maar daarover later meer.
[/lang_nl]
[lang_en]
After I handed in this design I got a completely different and much better idea about promoting the Grevelingen. But i will post on that later.
[/lang_en]